Primevideo/mytv Enter Code- How To Activate Prime Videos On Smart TV?
Aliu Isa, October 31, 2023
5 min

read
92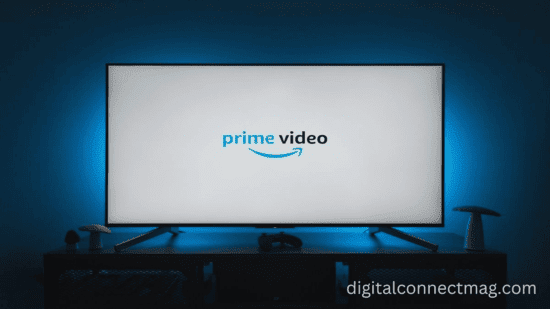 Stuck at Primevideo/mytv Enter Code?
Want to find out how to activate Prime Videos on TV?
You're in the right place. With an expansive content catalog, Amazon Prime Video is an on-demand streaming service featuring a huge assortment of binge-worthy series, blockbuster movies, and award-winning originals. 
The Prime Video subscription costs $8.99 per month. You can also opt for the $14.99/month package for a full Amazon Prime membership. Prime Video lets you enjoy advanced video and audio formats, like HDR, 4K Ultra HD, and Dolby Atmos. Moreover, it works with various streaming devices, smart TVs, and other viewing options. You can also add extra Amazon Prime Video channels to your subscription for an extra cost.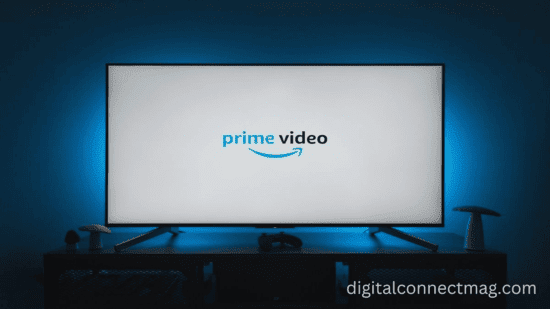 In this blog, I'll show you simple steps to activate Prime Videos on various TVs so you can start streaming all the great content Prime Video has to offer. No more squinting at a small screen.
 Let's get you set up for hours of movie and TV show enjoyment right on your TV!
How to Activate Prime Video on Android TV? 
Activating Prime Video on your Android TV is a breeze. Here's a detailed, step-by-step guide to get you going:
Make sure your Android TV is connected to the internet and powered up.

Then go to

Google Play Store

on your TV.

Look for "Prime Video" and proceed to install the app.

Once the installation is complete, open the Prime Video app.

Sign in using your Amazon account. You have to create one if you don't have it.

After the sign-in, you will see a

6-digit code

displayed on your TV screen. Jot it down.

Use your phone to visit Amazon's activation website

There, again you have to sign in to your Amazon account and input the activation code from your TV.

Once the code was verified, my Prime Video account was successfully activated on my Android TV.
RELATED:  Activate Sony Liv On Smart TV?
How to Activate Prime Video on Samsung Smart TV? 
The process was fairly quick and simple. 
Connect your Samsung Smart TV to the internet and turn it on.

Grab your TV remote and navigate to the Samsung Smart Hub.

In the Smart Hub, find and select "Apps."

Once you find the "Prime Video" app, download and install it.

Launch the app.

Either sign in with your existing Amazon account or create one as needed.

On the TV screen, a unique activation code will appear.

On your computer or smartphone, head over to the Amazon activation website (

amazon.com/mytv

).

Sign in with your Amazon credentials once again and carefully input the code from my TV.

Once the code is verified, your Samsung Smart TV will be officially activated for Prime Video.
How to Activate Prime Video on Apple TV? 
To watch Prime Videos on my Apple TV, I followed these steps:
Head over to the Apple

App Store

and search for Prime Video

Select and install the app.

After installation, open the app and sign in with your Amazon account. If you don't have an account, simply register with the required credentials.

After signing in, you will receive an activation code on your TV

Go to

amazon.com/mytv

and enter the activation code and that is it!
How to Enter Code in Prime Video?
Once you launch the app, you will be presented with two options: "Sign in and start watching" or "Register on the Amazon website." 
I already have an account, so I go for the latter, and the app generates a neat 5-6 character code for me.
If you don't have an account already, you need to register first on your phone or PC to receive the code. 
You can also choose to sign in right there on your streaming device. Just input your Amazon account details, and voilà, you're all set.
RELATED: Activate Global TV App?
How to Set up a Primevideo.com/mytv Account? 
Here's a step-by-step guide on how I set up my Primevideo.com/mytv account:
Getting Started:

Start by visiting primevideo.com/mytv in my web browser. 

Sign In or Create Account:

Click on the "Sign In" button. If you already have an Amazon account, just enter your login details. If not, select "Create your Amazon account."

Verification Code:

Amazon will send you a verification code to your email or phone. Enter the code to confirm your identity.

Linking Device:

Next, enter the device's registration code displayed on your TV screen.

Success:

Once you complete these steps, your Prime Video account will be set up.
Remember, the process might vary slightly based on your device, but this is how I did it.
FAQs
1. How Many Devices Can You Have Amazon Prime on?
You can have Amazon Prime on up to three devices simultaneously with the same account.
2. Do All Smart TVs Support Amazon Prime?
No, not all smart TVs support Amazon Prime right out of the box. It depends on the TV's operating system and compatibility. However, certain older models with outdated operating systems such as Samsung TV models released in 2012 are not supported by Amazon Prime Video. 
3. What is the best Amazon Prime Video plan for TV?
The best Amazon Prime Video plan for TV is typically the Amazon Prime subscription for $14.99 a month. It includes access to Prime Video along with other Prime benefits like free shipping and more.
4. What are Amazon Originals, and what do they entail?
Amazon Originals are exclusive TV shows and movies produced by Amazon Studios. Original Prime shows like "The Marvelous Mrs. Maisel" and "The Boys" have garnered immense popularity worldwide. 
Aliu Isa
Aliu Isa is an experienced tech and VPN writer with over 8 years of experience. Aliu simplifies online security, making it accessible to all. Beyond writing tech, Aliu explores the digital world, uncovering online anonymity's secrets.
Related posts