Why Google Scraping is the Future of Marketing
Shawn, December 3, 2020
5 min

read
376
In the business world, web scraping is getting more and more attention and has a significant impact on many companies. Data-driven decision making is boosting businesses to the next level. 
Data is like fuel for every marketer because they use it to understand their industry and what campaigns are worth launching. Google is one of the primary sources to acquire data. Every marketer knows that being on top of Google search results is crucial for great campaign results. In this article, we'll explain why Google scraping is the future of marketing. 
The importance of Google data
If you want to find something on the internet, you google it. Seriously, users don't even "search for something" anymore. They "Google it." Google is the most popular search engine, with over 92% of market share worldwide. It's not a surprise that businesses are focusing on being on top of Google search results because being ranked by Google is an essential part of success. Various studies have shown that being at a higher search results position guarantees a higher share of traffic. 
Acquiring Google data helps companies to understand how to generate more traffic to their websites. Keeping track of competitors' rankings and every ranking change is essential because marketers make better decisions and improve their strategies according to relevant data. 
The benefits of Google data
Most companies already make important decisions based on scraped Google data. If you're deciding whether it's worth trying Google scraping, we've outlined the most common use cases for marketing. 
The simplest use of scraped Google data is to review how high your company's website page appears on the Google results page. But, most importantly, you can get this information about your competitors as well. You can find your SEO competitors by specific search terms or organic keywords. From this information, you can make crucial SEO decisions, such as writing more relevant content, change your meta title, description, etc. Monitoring competitors' or keywords' ranking in Google results manually is time-consuming for any SEO specialist. Google scraping saves time for more important tasks like data analysis.  
The most common use case is to gather competitors' data to see what products or services they choose to advertise, what tactics and strategies they are using, and much more. It surely doesn't mean that having this data allows you to copy their advertisements, but you can monitor the market and product trends to make your own decisions. 
There is a possibility to get Google search results related to customer reviews about your or similar products (or services). Marketers can forward this feedback to other teams that have an impact on products' improving processes. They can also discuss with the marketing team what topics interest buyers about their products (or services) and how to present them to potential buyers. 
Having relevant data helps marketers to make more accurate and reasonable strategies. Utilizing Google scrapers provides a fast and effective way to collect all the necessary information. 
How Google scraping works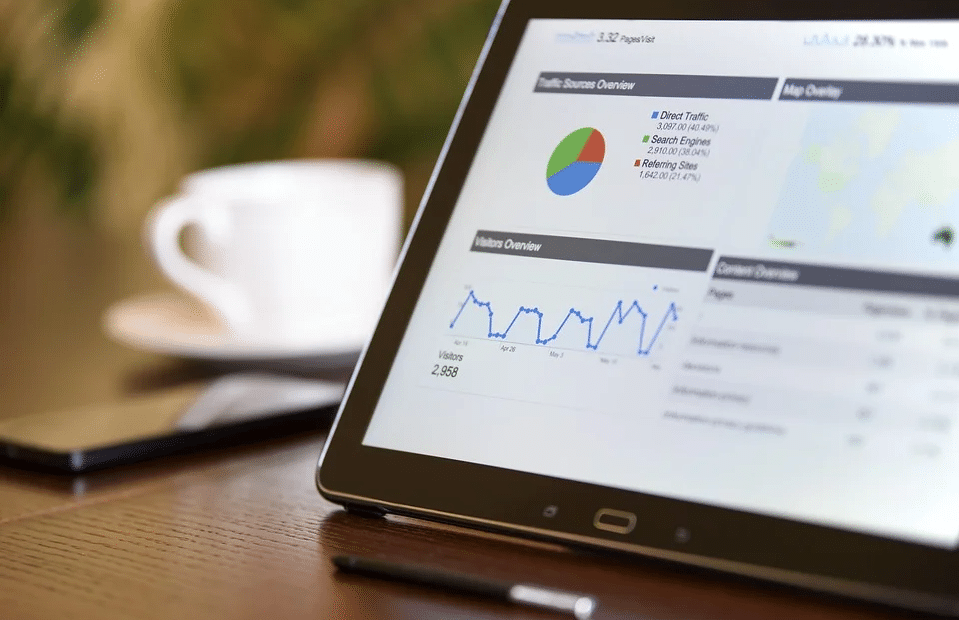 Google scraping is not rocket science because you can explain it as copying and pasting necessary data. No matter how easy it sounds, the problem arises when we're thinking about vast amounts of data. Then, manually copying and pasting information becomes a time-consuming task. 
Google scraping depends on automated scripts that manage to acquire data at scale. For example, companies usually use third-party Google scrapers such as SERPMaster to gather large amounts of result pages. Automated Google scrapers send requests to the search engine and then download the source code displayed. Advanced Google scrapers even parse data to make the data analyzing process more comfortable. 
Google scraping challenges
Even if Google scraping, by definition, is not a challenging task (especially if you use reliable third-party tools), gathering vast amounts of data has some difficulties. For example, Google has employed some defensive methods that make scraping their results not that easy. In this case, you may have to deal with CAPTCHAs and IP blocks. Google is checking every request, and if your queries seem suspicious, you'll see a link to the Terms of Service page. If you're thinking about starting Google scraping, you should note these advices: 
Set the User-Agent request header
It's an essential step because Google checks if the request's User-Agent is coming from a genuine browser. If a User-Agent isn't set right, you will automatically see a link to the Terms of Service (ToS) page. We suggest you check a list of valid User-Agent strings at UserAgentString. 
Limit your number of requests 
In other words, make requests carefully and limit your number of requests. You should test how many requests you can make before getting a temporary IP block or CAPTCHAs to solve. Of course, you have to be careful because it's less reliable later if IP is temporarily blocked. Then, you have to use proxies. 
Use proxies from reliable providers 
Proxies are an essential part of any web scraping. It's not an exception with Google scraping. If you're focusing on the best results, we suggest you use proxies from reliable providers. Otherwise, there is always a possibility to be blocked faster. Also, you should be careful with cheap or free proxy providers for security reasons. 
These are the main things you should notice before starting Google scraping. However, if you decide to use reliable third-party Google scrapers, you won't have to deal with these challenges. You can focus on data analysis for marketing purposes rather than dealing with data gathering issues. 
Final word
Google scraping is essential for companies that seek the best results. Gathering and analyzing Google data is very useful for marketers because they can improve their SEO, advertising, and other crucial strategies. 
Of course, Google scraping has many challenges. However, by knowing the basics of efficient web scraping or using a reliable third-party Google scraper, you can be sure that data gathering won't be an issue, and you can dedicate your time to data analysis. 
Related posts