What To Look For When Choosing A Gaming Motherboard  
Shawn, December 31, 2020
3 min

read
1318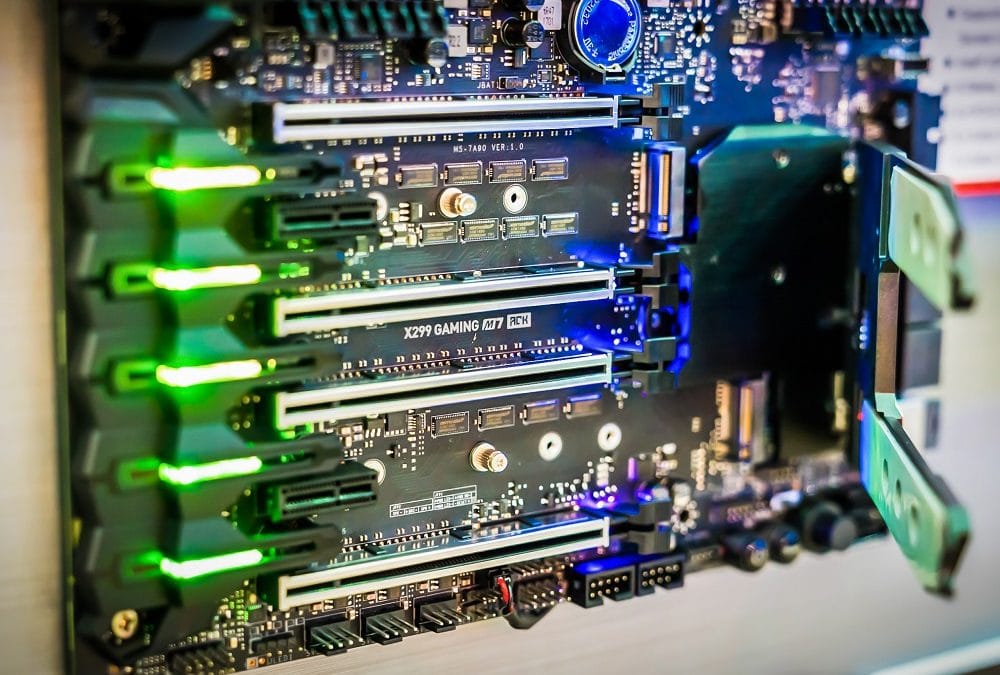 A reliable gaming motherboard is a stable base on which your computer, other hardware, and software coordinate to give a seamless playing experience without glitches or lags. The credit goes to the excellent motherboard specifications that can fulfill all the expectations related to this most wanted experience while playing a game. 
These expectations are obviously not confined to the gaming essentials such as a graphics card and a high-speed processor. They include everything ranging right from processor overlocking to several graphics' cards and quickest SSDs. All of them are fulfilled by choosing the right motherboard specifications or features. You need to look for these features or specifications, which are as follows:
Size
Just as the size of a monitor, the size of a gaming motherboard is perhaps the most important factor. This is because the size decides whether a specific motherboard will fit into any build or not. Some compact motherboards can fit into any build although their functionality is limited. 
On the other hand, the big ones are more functional than the compact ones although they take up more space. As a result, other components may not find their space. However, the best size is the one that is compatible with most of the modern builds and leave sufficient space for other components.
Right now, in the world of gaming motherboards, ATX and Micro ATX are the best size options to consider due to their high speed and flexibility. ATX motherboards can go into any mid or full PC case and provide large slots for video, sound, and LAN. 
Micro ATX is meant for a smaller case and for those on a tight budget. However, you get less expansion and RAM slots. 
Chipset
The chipset of a motherboard should be compatible with the CPU. This is possible only when its socket type is the same as that of the CPU. Different chipsets support various sockets. So, all you need to do is find the socket type of the CPU and the motherboard from the respective specifications. 
A chipset contributes to the interaction among the different system components such as memory, CPU, and video. It also reveals the motherboard features. At present, Intel and AMD chipsets are among the widely used ones. Just ensure that the chipset you choose supports your PC's components.
BIOS
This feature of a motherboard is responsible for processor overclocking so that your PC can perform over its capacity. BIOS can also support hardware virtualization. You should also look for a Flash ROM or EEPROM. Motherboards from AMI or Phoenix are worth considering, as they are reputable BIOS brands.
RAM and Storage
The size of a RAM slot is dependent on the motherboard's size. The normal ATX motherboards need two to four such slots, while the micro ATX ones have two DIMM slots. Consider buying a motherboard with a minimum of four DDR3 or DDR4 RAM slots. It is recommended to go with the DDR4 slots for gaming, as it is faster and more affordable than DDR3. 
Similarly, the chosen motherboard should have sufficient SATA ports for different storage units such as HDDs, SDDs, and optical drives. An M.2 SSD is recommended for ideal performance. Above all, ensure that the motherboard is compatible with the desired SSD or HDD.
GPU
There is no point in buying a gaming motherboard that can play most games well but with a low frame rate. Such a rate can make a game less responsive. To ensure a good frame rate, it is worth buying a motherboard with a good GPU. The Skylake series of motherboards is a good option.
These are the factors that you need to consider, for investing in a good gaming motherboard.
Shawn
"The Web as I envisaged it, we have not seen it yet." Shawn is one such technophile since he built his first Commodore 64 with his father. Thereafter, he spiced up the tech space with a blend of quirkiness and illuminating blogs. Spends most of his time in his computer den criticising other technophiles' opinions.
Related posts