What Is The Best Stock Trading Broker
Shawn, November 11, 2020
3 min

read
1387
Buying stocks can be a very lucrative savings plan, whether you plan to invest long term or short term, casually or seriously, you need to choose a broker to use to make those trades. Below is information about several of the top online brokers to help make the process of choosing a little easier.
For those new to buying and selling stocks, Robinhood may be your best option. Robinhood offers an easy to use mobile app, plus they feature no account minimums or fees per trade. They offer free cryptocurrency trading as well. The basic service is also free, but there is an option to pay for the gold version. If you are the type to rely on customer support for your issues with the app, this may not be the best option. Their customer support is sparse, with no calling options. Robinhood also does not offer retirement accounts to buy stock, so keep that in mind for your investing needs. 
A more traditional broker, TD Ameritrade offers plenty of resources for the beginner trader, including virtual trading with fake money and free research, while still providing the reliable information a seasoned trader wants. TD Ameritrade also has excellent customer support. One downfall for the service, though, is the cost. TD Ameritrade charges more than most software per trade in commission for broker-assisted trades, but it could be worth it to avoid account limits or annual feels. TD Ameritrade will not charge an inactivity fee if you decide to take a break. 
Charles Schwab is a well-known name in the brokerage game. They offer no commissions on trades, no account minimums, and discounted rates for broker-assisted research. Great for beginner traders, they also offer insightful blog posts to educate their investors on the options available. Charles Schwab also excels at providing retirement accounts, so if a more long term goal is the direction you are headed, Charles Schwab may be the broker for you. The one downfall to this broker is the fact that your uninvested money goes into an account that offers a very low interest rate. The rest of their offerings make up the difference and make Charles Schwab a smart choice for well-informed trading.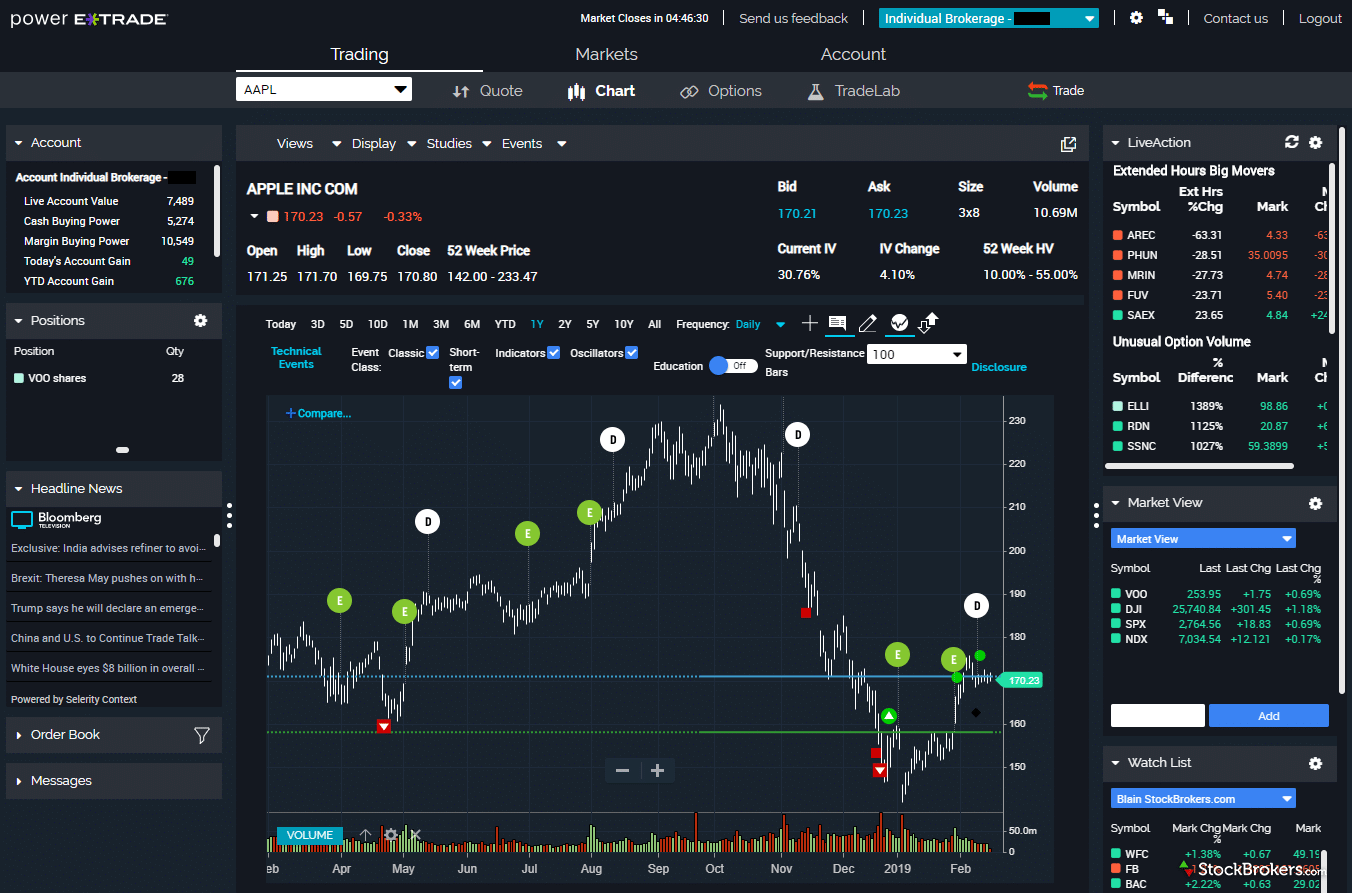 Another useful software program to consider, E-Trade was popularized early on in the 2000s due to its advertisement campaign featuring a talking baby. That doesn't make the software a joke, though. Like many other brokers, E-Trade offers no minimum account balance unless you choose to use one of their higher level platforms. Unfortunately, their trading fees are fairly steep. This could get in the way for a new trader that is unsure of the market and best trades to make since you could be throwing away even more money. If you are a heavy trader, though, E-Trade often offers discounts to their users who keep large amounts in their account.
Brokers each come with their own pros and cons, and it is up to you to figure out what you need from your broker. 
Shawn
"The Web as I envisaged it, we have not seen it yet." Shawn is one such technophile since he built his first Commodore 64 with his father. Thereafter, he spiced up the tech space with a blend of quirkiness and illuminating blogs. Spends most of his time in his computer den criticising other technophiles' opinions.
Related posts