What is Accounting Software?
Shawn, November 28, 2022
7 min

read
571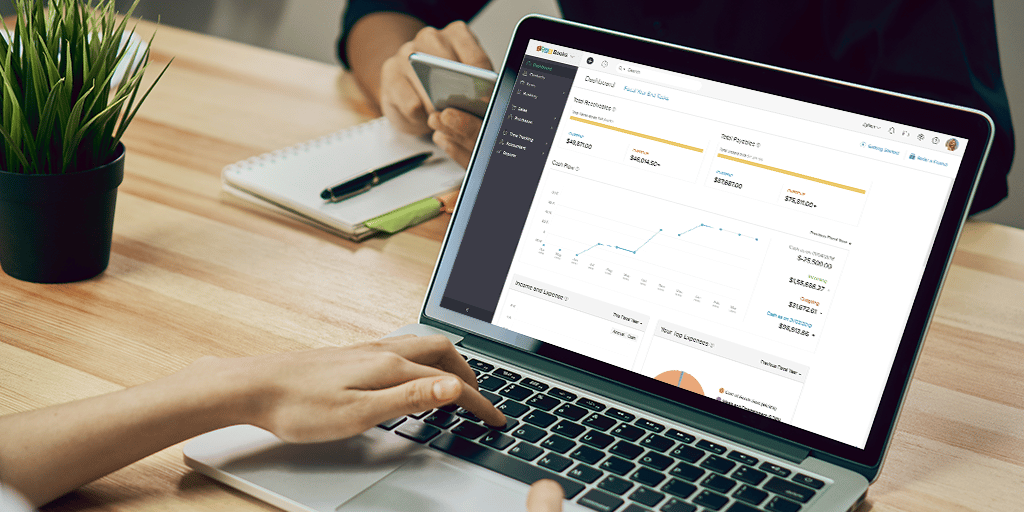 Accounting software is a beneficial tool for managing your business's financial data. Your company can manage clients, generate financial reports, and reconcile bank accounts with accounting software.
But before investing your time and money in accounting software, it is crucial for you to know and understand the accounting software definition, its types, features, and benefits.
What is Accounting Software? 
Accounting software is a software application that helps accountants to record and report a company's financial health. 
It records the daily transactions of a firm and keeps track of the assets, liabilities, expenses, and revenues. Also, accounting software makes it easier for businesses to analyze and perform calculations. 
The need for accounting software varies for every company. And the function of accounting software differs for each product. For example, FirstBit's VAT accounting software is specifically designed in Dubai, UAE, for companies that want to stay VAT compliant.
Let's look at the types of accounting software.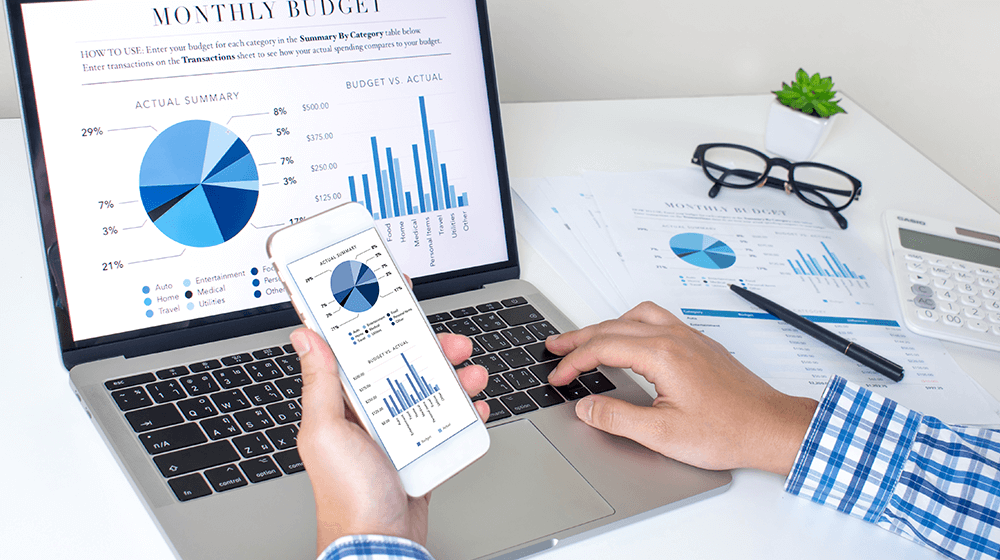 Types of Accounting Software 
Commercially Off-the-Shelf Software
Commercially off-the-shelf software (COTS) is a worldwide used accounting software. You can configure COTS according to your business needs. It produces standard reports and contains error detection to prevent incorrect information entry.
Installing COTS software is lengthy, and you need COTS consultants for the task. You also need on-site staff for software maintenance.
Spreadsheets
Spreadsheets are another type of accounting software. Small businesses can run electronic spreadsheets to keep track of their financial transactions. The spreadsheet software is inexpensive, and you can configure it any way you want.
But, with spreadsheets, you have the risk of making mistakes. For example, if you enter the wrong data, it can result in inaccurate financial statements. Mostly, firms with low transaction volume use spreadsheets. 
Enterprise Resource Planning Software (ERP)
 The enterprise resource planning software combines information from all business aspects in a database.
The ERP software reduces the issues associated with having department-specific software where data is not accessible to all. But, implementing ERP software is expensive, and it may take a year to install. So, only large enterprises and complex organizations use ERP software. 
Custom Accounting Software
Custom accounting software is custom developed for businesses. Firms use custom accounting software when their business needs are unique and cannot be met by an ERP or COTS package. But, this package is rarely used by firms as it is buggy and requires even more maintenance than COTS.
Features of Accounting Software
With every business' unique needs, the features of accounting software vary.  But, there are some must-have features of accounting software.
General Ledger
A general ledger is an essential feature in accounting software. It is the base that contains details that contribute to a company's financial transactions. Also, it is the foundation of a firm's double-entry bookkeeping system.
A general ledger can organize transactional data into revenues, liabilities, expenses, assets, and owner's equity.
It manages all details from initial bank statements and balances, cash flow management, accounts payable, accounts receivable, and tax calculations. With a general ledger, chief financial officers and controllers can have a real-time view of their financial data. 
Accounts Payable (AP)
Accounts payable is a liability and short-term debt on a balance sheet where a business owes money to the suppliers who have provided the company with goods and services on credit. With an accounts payable feature in accounting software, you can track what you owe to any business.
The accounting software must offer features like vendor credits, purchase orders, bills, and expenses to make the payable side of your business seamless.
Accounts Receivable (AR)
Accounts receivable is the due balance of a firm for goods or services used or delivered but not paid by the consumers. Accounting software must be able to handle billing, keep track of what customers owe, invoice processing, and do automatic invoicing.
With accounts payable and receivable, your business can enable accurate audits and keep detailed records of assets and liabilities. 
Cash Management
With a cash management feature, businesses can match cash transactions with bank statements. It will help produce accurate cash positions. Companies can also invest, borrow and make other cash decisions with automated cash forecasting based on payables, receivables, external transactions, and payroll sub-ledgers.
Reporting and Analytics
A complete accounting software system must contain reporting and analytics features. With the help of prebuilt dashboards, finance managers can get specific information and understand their firm's financial performance. The prebuilt dashboards track essential financial KPIs in real time. Some examples of KPIs include inventory turnover, net working capital, current ratio, etc.
Asset Management
Accounting software with an asset management feature is complete. With asset management, you can manage the entire financial cycle of assets. For example, you can manage assets like depreciation, retirement, acquisition, and capitalization.
 Firms can make accurate financial statements for appreciation and depreciation with complete visibility.
Collections Management
Collection management is an essential feature of accounting software. Firms can rank clients, set collection plans, and handle collection payments with detailed collections management. Businesses can also start late-stage collections for bankrupt customers.
Risk Management and Compliance
Accounting software must have a risk management and compliance feature. It is the best defense for an organization against unauthorized user access and fraud. The accounting software must have standard features like built-in security, audit control, and risk management. With such internal controls, you can give your company a secure, safe, and single source of truth.
Benefits of Implementing Accounting Software
There are countless benefits of implementing accounting software in your company. Let's go through the most crucial benefits. 
Automation of Processes
Accounting software automates manual and redundant tasks of bookkeepers or accountants.
For example, you can automate the creation of journal entries. The software maps and creates a journal entry to the proper accounts every time you make or receive a payment.
 You can also automate processes like:
 Invoicing

Credit card payments

Payment reminders

Importing data
Easy Accessibility to Accounting Data
With cloud-based accounting software, you can easily access data anytime and anywhere. You only need a reliable internet connection and a browser.
Companies have a huge advantage with accessible accounting software because creating and sending invoices can happen from a mobile phone. Also, you can view, generate and download financial statements with a few clicks.
Cost-Effective and Time Saving
Time and money are crucial for every business owner. With accounting software, you can save enough time and cut costs.
With accounting software, you can streamline all the accounting processes, saving time and improving your employees' productivity.
Besides, certain features like invoice payment reminders can automate tasks and keep your employees' time for doing something crucial.
Using accounting software is one of the most affordable ways for accounting.
Improved Invoicing
Creating an invoice is necessary for every company. While invoice types differ based on the sales type, creating an invoice is similar.
Traditionally, invoicing was a daunting task. But, with cloud-based accounting software, you can select a premade template in a few seconds.
Business owners can also make their invoice template, customize them and apply it to other invoices. You can also turn a one-time invoice into a recurring one with a click!
After creating an invoice, you can send it to the client's email using the accounting software. You can send your customers a late payment reminder as well!
Real-Time Reporting and Tracking
 One of the top benefits of accounting software is real-time reporting and tracking. Integrating online accounting software with your business accounts lets you track sales, inventory, and expenses in real-time. And you follow all the reports and metrics you consider essential.
Streamlined Tax Filing
Tax time is stressful! Compiling data and putting financial reports together is an added burden. But, using accounting software, you can streamline tax filing.
With accounting software, you can store invoices, income statements, and receipts in one centralized location.
Not just taxes, you can organize all your records like invoices, receipts, and accounts using accounting software
Improved Accuracy
Mistakes are common when you deal with a ton of numbers! But, with accounting software, your business can witness higher levels of accuracy. Some common accounting mistakes include reversing entries, omission errors, transposition errors, not reconciling books, etc.
With accounting software, these blunders will no longer occur, and you can keep your books organized and accurate.
Final Words
Now that you know the basic details of accounting software, you are all set to invest in one! Get in touch with the best service provider that suits your business needs to attain an instant competitive advantage
Accounting software simplifies the accounting process for your company. You don't have to wreck your heads with mismatched data, dues, and messed up accounting anymore! With the right accounting software, you can streamline your financial processes and boost your company's ROI.
Shawn
"The Web as I envisaged it, we have not seen it yet." Shawn is one such technophile since he built his first Commodore 64 with his father. Thereafter, he spiced up the tech space with a blend of quirkiness and illuminating blogs. Spends most of his time in his computer den criticising other technophiles' opinions.
Related posts