Top 6 Indoor Gaming Equipment You Should Have In Your Home
Shawn, October 17, 2021
4 min

read
1138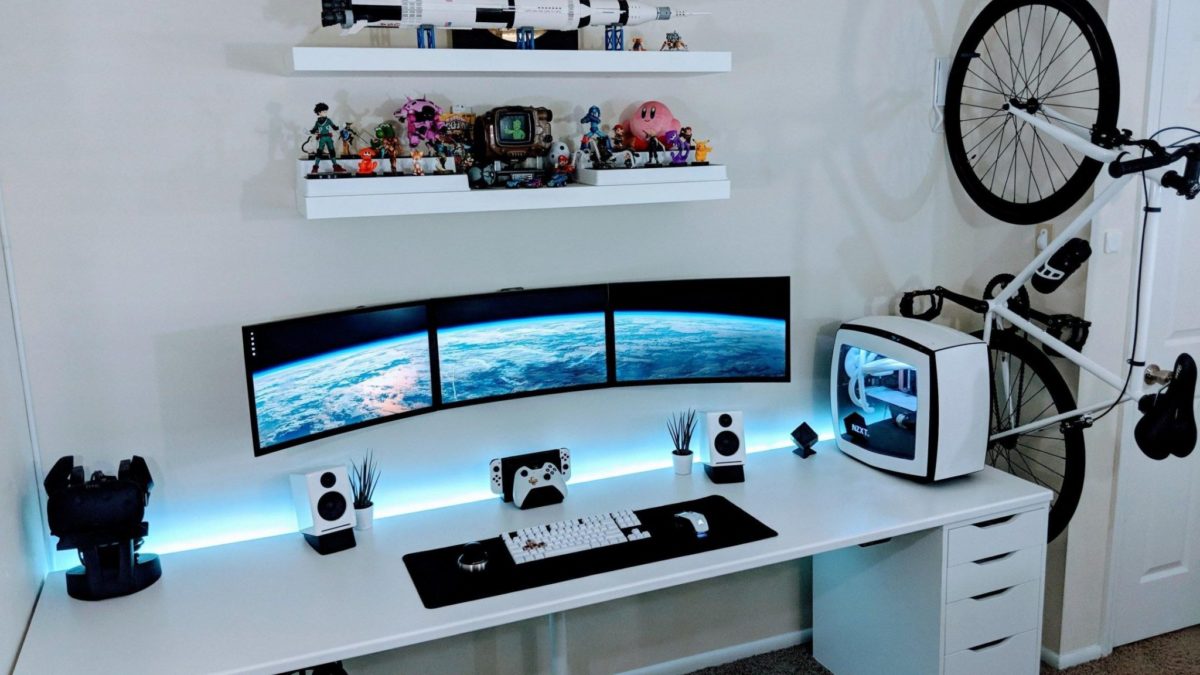 Are you looking for indoor gaming equipment for your home? 
Indoor gaming equipment comes in all shapes and sizes. There's probably some equipment for all the games you can think of. However, finding the perfect equipment can be tasking because
You don't want it to crowd your home when you are not using it

Some gaming equipment is very expensive 
No one wants to buy something and not use it. Therefore, it helps to find the right equipment for your home that won't spend years collecting dust. 
Here is our top indoor gaming equipment you should have in your home. 
Foosball Coffee Table
If you have watched the comedy series Friends, you are likely familiar with foosball. It was the game Joey and Chandler played in their home. 
A foosball coffee table is similar to that, but with a little difference. It doubles as a coffee table as well. 
A foosball coffee table is a great addition at home because it is small and the fact that it combines two functions into one makes it an ideal piece for small homes. You and your friends can play a good game of foosball and then have your meals on the same table without moving. 
Pool Table 
The truth is pool tables are not just built for bars and casinos. A pool table will fit perfectly in your basement, game room, or garage. And if you have a man cave, then a pool table is the one thing you don't want to miss. 
Other than looking great in your home, pool tables are great because:
They offer people a chance to connect. If you are holding a party between people who don't know each other, a game of pool table is a great opportunity to know each other. 

A game of pool involves a lot of walking. This is a great mini-cardio event that will take you a step closer to being fit. 

Pool Table is great for your brain. Think about the pleasure you get from playing the game among friends and healthy competition.

Studies

show that our brains enjoy making friends. These two are important factors to overall well-being. 

Pool tables are multifunctional. During that function in your home, you can use the pool table as a table to serve food from. 
Card Table 
If you like playing cards and would like to have the right equipment for cards, then a card table is the logical answer. Card tables can be made from metal, wood, and plastic. 
There are about ten types of card tables you can choose from. These include:
Square Folding Tables

Collapsible Poker Tables 

Octagonal Card Tables

Round Folding Tables

Oval-shaped Blackjack Tables

Rectangle Folding Tables  

Baccarat Tables 

Combination Game Tables 

Cribbage Tables

10 player Light Up Poker Table 
Depending on the kind of card game you like, you can always choose any of these tables to serve you. They are great because most of them are foldable making them an ideal piece of equipment to have in a small space. 
Indoor Green Putting Mat 
If you like golf and can't access a golf course, a putting mat is the next best thing. This mat will help you improve your putting skills to put you ahead of your peers the next time you visit the golf course. 
Putting mats are great because they can be folded and put away. Unlike Pool tables, they do not occupy too much space. Putting greens come with additional technology such as a ball return feature which returns your ball every time you make a hole. 
You might want to be careful though when playing golf indoors. Do not leave balls lying around or they could potentially lead to accidents. 
Carrom Board
Carrom is a fun and exciting game that is usually played by 2-4 people. On the higher level, the game is played internationally. Therefore, you might get the chance to hone your skills and join international competitions. 
It is a simple yet fun game that requires little space and effort to set up and play. Once done, you can always put the board and the carrom men away. Also, Carrom Board games are highly popular in United Kingdom, Europe, North America, and Australia.
Conclusion 
Indoor gaming equipment needs to be fun, practical, and functional. Finding the best equipment means that you can entertain everyone in your life without inconveniencing yourself and without taking too much space in your home. Whatever equipment you decide to use, make sure to put your safety and that of your loved ones first. 
Shawn
"The Web as I envisaged it, we have not seen it yet." Shawn is one such technophile since he built his first Commodore 64 with his father. Thereafter, he spiced up the tech space with a blend of quirkiness and illuminating blogs. Spends most of his time in his computer den criticising other technophiles' opinions.
Related posts