The Top Ethics and Compliance Failures of 2021
Shawn, February 15, 2022
3 min

read
1396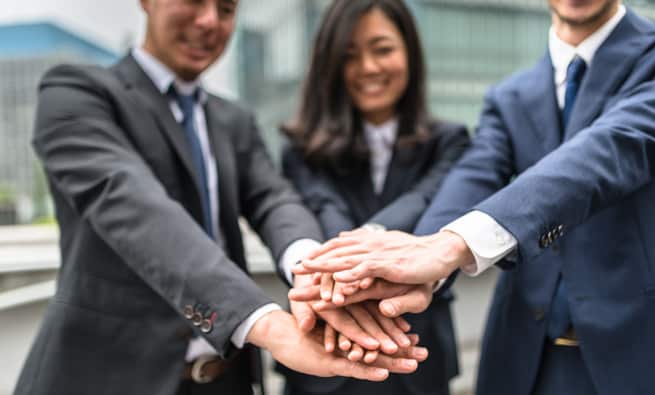 Understanding the role of compliance really doesn't happen without examples. We can talk forever about avoiding fines and adhering to ethics and laws, but it's hard to see how bad it can really be without examples. So we've decided to break down the biggest compliance scandals of the year to see how far and fast the mighty can fall. 
Activision
Activision are the gaming equivalent of the biggest king in the castle knocked off his throne and keeping going until they hit the mud of the peasant-filled streets. 
The disgraced developer was once the creators and owners of some of the biggest names in gaming. Famed and loved for their grinder games like World of Warcraft, which notably, were operating on a subscription basis. It was once rare for gamers to tolerate that, which demonstrates their place in the gaming climate. They were loved by players and investors alike. 
And then the rumours started. And they were backed up by more, and more, until Activision was buried under an avalanche of sexual harassment, workplace discrimination, and a generally toxic work environment. 
Soon a two-year investigation was released, looking into the "frat boy culture" of Activision's workplace environment, and their shares plummeted. The company was suddenly untouchable. No one wanted to work with them, and gamers thought twice about logging on. 
Gamers can at least smile once again, as Xbox developer Microsoft has since bought Activision and all their IPs off them, for no doubt a fraction of what it was previously worth. Meanwhile, the company has since created a "Workplace Responsibility Committee" and CEO Bobby Kotick, who was found to be aware of all of this, asked his board to reduce his pay to as low as "California law will allow" as an act of public goodwill. 
This is a good example of why compliance consulting is so important. It is the best way to avoid creating toxic work environments like this. 
Toyota
The Japanese car manufacturer, Toyota, got into some far too hot water with the U.S. Environmental Protection Agency this year. 
When asked to hand over reports of their emission-emitting motors under the Clean Air Act, it was found that since around 2005, Toyota had been doctoring their reports to reflect a better result than their cars actually gave. Specifically, they delayed hundreds of reports that flagged up that millions of Toyota cars were carrying a few of the 78 emission-related defects listed. 
This one went all the way to the top, as the managers of the company and those responsible for delivering the report to the EPA were well aware of what was going on and chose to ignore it. They ended up with a $1.2 billion fee for their ignorance. 
Meta (or Facebook)
How Facebook, sorry, Meta, has ever stayed afloat is a mystery. One of the biggest companies in the world has only just hired its first-ever chief compliance office in January of this year, but until the social media company went through the worst year of its existence. 
Zuckerberg's big announcement of his company's rebranding under "Meta" was marred by a whistleblower in the background. She was busy exposing Facebook's means of keeping users addicted by keeping everyone hate-filled and angry, and how Instagram was an after-school club where the main activity was eating disorders and body dysmorphia – and she had the receipts to prove it. 
Frances Haugen took documents from Facebook and Instagram to the Wall Street Journal, which prompted Meta into a state of damage control. They started plugging leaks, talking politics, reworking terms of service and guidelines, and when that didn't work, they rebranded and changed the subject. 
Now, users can be hateful and gain eating dysmorphias in the Metaverse!
Shawn
"The Web as I envisaged it, we have not seen it yet." Shawn is one such technophile since he built his first Commodore 64 with his father. Thereafter, he spiced up the tech space with a blend of quirkiness and illuminating blogs. Spends most of his time in his computer den criticising other technophiles' opinions.
Related posts