For companies trying to show prowess in today's dynamic global market, international trade fairs are very compulsory. By leveraging on international trade fairs, businesses of different sizes can equally compete with other companies from around the world. Thousands of these fairs come up annually, bringing together businesses and worldwide stands companies from around the world.
Importance Of International Trade Fairs
Trade fairs usually involve bringing together manufacturers and other vendors displaying and describing their products or services to customers and or other business associates. Sometimes, it could also include the press. For small and medium-scale companies, it is usually the first step before they approach a new market.
Trade fairs offer the most neutral location of the business. They bring managers in contact with people who have a direct influence on the purchase of their products. The probability of getting a purchase is increased in this setting.
Beyond sales, distributors and licensing firms also benefit from trade fairs. By monitoring customer reaction, distribution companies can decide who to make deals with.
Companies can also use the opportunity to gather relevant information as regards their competitors. During trade fairs, they can learn valuable information like pricing, technologies, and market penetration about their competitors.
In general, at trade fairs, companies get to buy and sell their products and services. Companies also get to design and seal contracts, make arrangements for international distribution and agencies.
How To Make The Best Use Of International Trade Fairs
Preparing ahead of time is a major tactic to make the best of an international trade fair. Professionals suggest that planning should start at least a year or 18 months ahead of time. Here are some tips that would help you stand out:
1. Selection Is Perfection
To make the best of a trade fair, you must be sure to select wisely. Your trade fair of choice should have your potential buyers as its target audience. Be sure to attend other parts of the show like technical seminars, so you can also learn a few things.
2. Visibility And Accessibility
Since time is a scarce commodity, your aim as an exhibitor should be to show people your products without wasting their time. One way to do this is to see that your potential customers do not have to wander around before finding you.
3. Follow up
Sadly, most people fail to see that this part is just as important as the fair itself. It explains why over 80% of leads from fairs generally do not get follow-ups. Most of the time, the problem emanates from the shows in the form of inadequate information. Managers should have a checklist of relevant information to be collected to avoid this problem. The right approach would be to get the names of all visitors, their business cards (if available), and their product of interest. Also, have a note to indicate whether you promised to call back or not.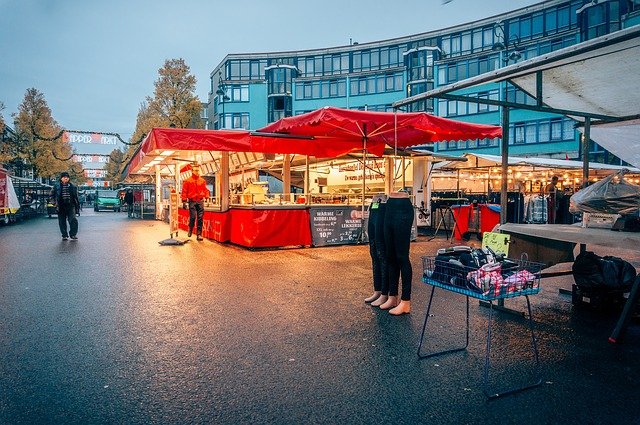 Conclusion
Trade fairs are essential for boosting the sales of products. Amongst other things, it improves marketing and helps companies reach their prospective customers around the world. Top executives of a company must be available during the fairs. They can build meaningful relationships that would be useful for the company in the future.
Related posts