Tech and Resources to Learn Forex Trading in 2021
Shawn, April 19, 2021
3 min

read
1195
If this is the year you get into investing, why not consider Forex trading? In this post, we explain what this actually entails and uncover some of the best resources and technologies to help you become a more rounded Forex trader. Even if you're not new to this role, you might find helpful resources, podcasts and tech that will enhance your Forex investment strategies.
What Is Forex Trading?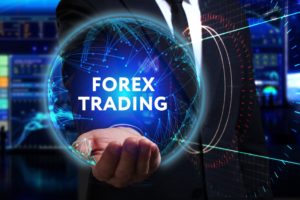 Forex is an abbreviation for Foreign Exchange, also referred to as FX. Thus, Forex trading is when you sell one currency to buy another, which is why the activity occurs in pairs, such as GBP/EUR or USD/GBP. The idea behind this type of trading is to sell currencies you believe are declining in value and buying those you anticipate will increase in value.
To know what currencies to sell, which ones to buy, and just as important, when to do it, you need to read the news and use Forex trading resources continually. The currency market is open every second of the day with no physical location. Plus, it is influenced by the buying and selling patterns of the world's biggest banks, businesses and even individuals.
What Forex Trading Resources Are Available?
There are many valuable online resources for Forex and if you are just getting into this specific part of Banking/Finance, you should start with the terminology. There are plenty of blogs, articles and videos on the internet which will explain the basics. City Index is one place where you can grasp the basics of Forex trading in a digestible manner.
A more modern format to access advice is podcasts. There are countless general investing podcasts around, such as Chat with Traders or Desire to Trade. But if you want a podcast that solely focuses on currency trading, you should give Forex Q and A: No-Nonsense Forex a try. The podcast takes real questions from new and experienced traders and uses them to base the content of their episodes. For example, episode 4 is called "How many pairs should I trade?"
What Tech Can Help with Forex Trading?
The best technology that will assist anyone new to the role is demo platforms. This is when you can enter the market without risking capital or making any money. However, you can gain valuable experience by practicing with currencies you don't exactly own. These demo opportunities are thanks to tech installed on the best trading platforms. Think of it as a practice round to the real event, and you can practice for as long as you need.
Of course, there will be other technologies available to help those dabbling in the currency markets. One example is Artificial Intelligence which could be utilised to make apps that predict the next moves in the foreign exchange market. Another example is Forex trading robots which can take over your investments while you sleep!
Shawn
"The Web as I envisaged it, we have not seen it yet." Shawn is one such technophile since he built his first Commodore 64 with his father. Thereafter, he spiced up the tech space with a blend of quirkiness and illuminating blogs. Spends most of his time in his computer den criticising other technophiles' opinions.
Related posts