Software Consulting Companies in the United States
Shawn, April 24, 2022
3 min

read
195
Since the discovery and advancement of technology, we are living our lives in a data-driven world globally. It cannot be denied that technology has shaped our lives; hence, we are relying heavily on it. No matter how powerful your company is, software consultation is of paramount importance. IT consulting can bring creative as well as innovative perspectives from the technical expertise that is in-depth.
In addition to maximizing the work efficiency regarding IT, it also improves general productivity as well as saves a huge amount of time and labor. So, let us find out some reliable and efficient software consulting companies in the United States, including View Octobot.
Famous software consulting companies in the United States
This company, known as Deloitte consulting, is famous as not only one of the largest software consulting companies worldwide but also one of the biggest professional networks around the globe. This company was founded in 1845 by William Welch Deloitte.
This company mainly works on tax, audit and assurance, risk advisory, financial advisory, and also IT and legal consulting. This company is divided into three service areas like strategy and operations, human capital, and technology. "Deloitte" is the brand under which thousands of dedicated professionals work worldwide to meet all the needs of their customers regarding software and IT consulting.
Accenture is short for the term "Accent on the future." It is one of the globally famous professional software consulting companies in the United States. This company was founded in 1989 with the former name Anderson Consulting. 
This company is famous for its incredible services in strategy, consulting, digital technology, and also operations. Accenture comprises multiple business units like Accenture engineering, Accenture consulting, and Accenture approach.
With Accenture, you can explore amazing consulting services, as well as the implementation of projects delivered by well-known consulting firms in the United States.
Octobot is a popular software consulting company in the United States that deliver top-level development, user-oriented design, and also scalable technology that can help you in bringing your ideas to life. The skilled professionals of Octobot offer top digital experiences and help in turning problems into products that customers love.
The professionals of this company embrace the Design Thinking approach to envision your solution, build a prototype, prioritize features and also test it until the best product is launched.
DuPoint Sustainable Solutions
With the help of more than 700 professionals in 40 countries, including the United States, this company is a proven and trusted consulting firm in world-class operations regarding consulting services. The skilled professionals of this company are trying their best to help their clients in protecting their assets and employees, innovating with great speed, improving the effectiveness of their tasks, and also improving the capabilities of their employees to meet the demands of different types of workplace-related challenges.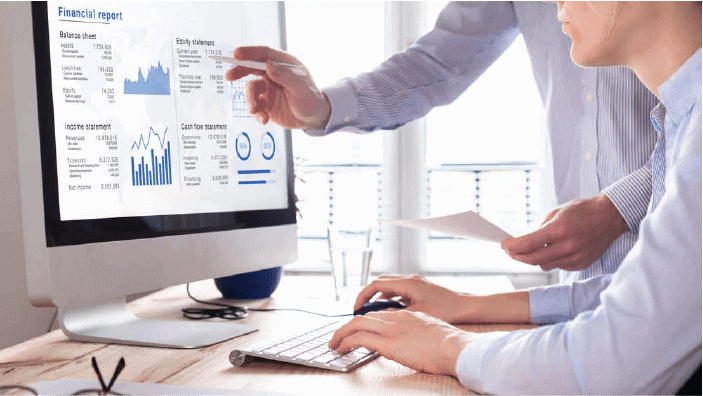 IBM or International Business Machine Global Services is the part or by-product of the globally famous multinational corporation IBM. This company is a division of IBM founded in the year 1991, and its headquarter is in Armonk, New York, USA.
IBM Global Services has been maintaining its services regarding IT innovative technology and consulting for many years. Along with providing consulting services regarding client centers, lab service, platform testing, product engineering, and IT economics, this company also offers worldwide outsourcing services to its clients.
For those who wish to enjoy the benefits of working with an experienced software consulting firm, IBM Global Services is the best option.
Therefore, while talking about software consulting companies in the United States, these five names are the best ones that can meet all your requirements.
Shawn
"The Web as I envisaged it, we have not seen it yet." Shawn is one such technophile since he built his first Commodore 64 with his father. Thereafter, he spiced up the tech space with a blend of quirkiness and illuminating blogs. Spends most of his time in his computer den criticising other technophiles' opinions.
Related posts