Reasons to Introduce a Mobile Solution for Your Customers
Shawn, December 11, 2021
5 min

read
1068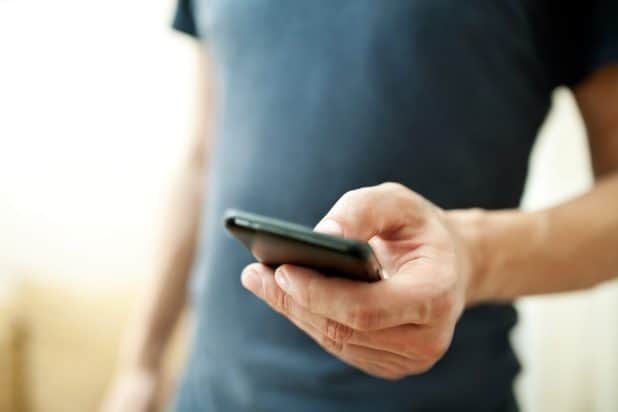 Business growth depends on a number of aspects. Meeting customer needs and rising market demands always remain the driving force for the success of the business. The companies need to focus on continuous improvement. Flexibility has always been a good characteristic for businesses.
It's impossible to take top market positions without constant effort. The important fact is that it doesn't depend on the industry specification and what products and services the company offers. That's all about up-to-date solutions you can present on the market.
Going through the recent market trends, it's worth drawing attention to the growing popularity of mobile applications. In fact, it is turning into a basic necessity. It's important to discover how general customer preferences changed. According to the statistics, people start over 75 mobile sessions a day. If we compare it with desktop or laptop usage, it will be 4-5 sessions a day.
Moreover, customers can do more and more operations just using a mobile device. These are tons of everyday things they handle via mobile apps – work, studying, shopping, banking, healthcare, etc. It is explained due to the fact of accessibility, convenience, and improved services.
As a result, there's an increased demand for mobile app development among businesses. Talking about mobile solutions, it's important to discover how involved parties benefit from them and how it extends and improves customer experience.
Let's consider the top reasons to present a mobile app for your customers.
Mobile Experience
It's one of the obvious benefits to getting when building the customer mobile app. It allows the business to support mobile presence and reach the target audience across new channels. That is a large platform to get connected with both loyal and new customers.
Better Value
The introduction of a mobile application is always about adding more value. You can extend your user experience with new services and products. With the help of the professional development team, you can select app features while meeting various user needs. 
Direct Connection
The mobile apps are a perfect channel to establish continuous contact with your customers. It is one of the options to improve your business accessibility. Providing quick and easy connections influences customer satisfaction. Custom software development aims at receiving the additional tool to serve your clients better and faster.
Higher Engagement Level
All the app functionality is chosen based on the comprehensive analysis of user needs. It helps to oversee the user's journey, provide necessary features and accurate recommendations on services and products. The more frequent users engage with the mobile app, the more chances business have to increase customer loyalty.
Brand Awareness
Branded apps bring another compelling reason to consider custom mobile app development. It offers such a distinctive benefit as brand recognition on the market. The team needs to work on a number of branding elements and efficient strategies. However, even the smallest things like logos, brand color make your business and services faster and easier recognized among customers.
Personalized Approaches
Establishing communication with customers on a regular basis also provides businesses with valuable data from user sessions. It helps to learn your customers better, find out their preferences and adopt personalized approaches to deliver services. Personalized marketing supports the distinctive advantage of suggesting the best market offers for your audience.
Instant Services
That's an important reason to mention as both businesses and customers benefit from it. The mobile app is usually designed in the way users can handle most of the operations without assistance, thus basically serving themselves. It greatly improves user experience and reduces the workload of employees. Well-organized workflows easily meet user expectations and simplify service and product deliveries.
Unique functionality
The number of mobile apps is growing at a rapid pace; thus, it leads to fierce competition on the market. There are few chances to succeed with the app that is just copying typical features. Of course, mobile applications have to include a set of standard functionality. Though, it's essential to add something extra that can differentiate your solution from others.
Competitive Edge
It's obvious that every company is looking for all the possible ways to keep ahead of the competition. Learning more about your competition is as important as knowing your customers. The mobile app is a reasonable tool to differentiate your services from others and target new markets. For example, the dedicated development team can apply segmented targeting to reach different user segments.
Valuable Feedback
We can't leave out the fact that the business is commonly driven by customer needs and expectations. The mobile app is a great source to gather feedback and provide valuable insights. You can analyze actual user behavior, define things for improvement and extend the customer experience. It helps to develop efficient marketing strategies and strengthen the relationship with your audience.
Better Contol
The adoption of mobile solutions brings more clarity and control for running the business. Covering such aspects as security, branding, and customer experience, companies reach more control over the user's journey. Moreover, they have all the required tools to continuously improve this experience and support better engagement. Gained control allows the team to build strong connections with customers.
The advancement of technologies has greatly changed the way to run the business. It introduced new options for distributing services and products. In order to support business growth, companies need to learn how to stay flexible and get ready to adapt to new approaches. 
In conclusion 
Therefore, businesses have more and more compelling reasons for developing mobile applications. We've covered the main reasons to introduce a mobile solution for customers. It's important to remember that there is always a chance to bring something new and valuable to the market. The well-defined strategy can outline new approaches in running the business, growing the customer base, and introducing better products and services. Mobile applications help businesses stay not only up-to-date but also competitive. Following the best practices, every company can seize the perfect opportunity for improving business services and performance.
Shawn
"The Web as I envisaged it, we have not seen it yet." Shawn is one such technophile since he built his first Commodore 64 with his father. Thereafter, he spiced up the tech space with a blend of quirkiness and illuminating blogs. Spends most of his time in his computer den criticising other technophiles' opinions.
Related posts