Pazu Spotify Converter – Convert Spotify to MP3
Shawn, April 16, 2022
5 min

read
1192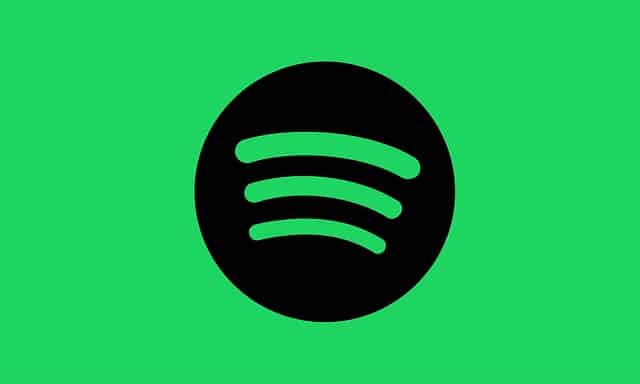 Everyone loves Spotify and the endless variety of song options that it gives to music listeners. But the thing that you may dislike is being limited to listening to Spotify by its application. You want to enjoy music on any mobile or desktop computer. Worry not! In the current time in the software promotion era, Pazu Spotify Converter is the best option of all. 
Pazu Spotify Converter for Mac and Windows allows you to download and convert any of the songs, playlists, or albums from Spotify to MP3 allowing playback on any platform. With Pazu Spotify Converter for Mac and Windows, you will be able to download music from both premium and free Spotify accounts. Rather, you don't need to install the Spotify app as Pazu Spotify Converter for Mac and Windows loads the Spotify web player. Besides that, you can also try out mp3 juice as well. 
One and only, Spotify converter is only made to download and convert Spotify songs, playlists, and albums to MP3, M4A, AAC, FLAC, WAV and AIFF at 10X faster speed. Simply download any song, playlist, or album from Spotify to MP3 with either a free or premium account. After that, you can listen to any of your favorite Spotify music offline regardless of any mobile or desktop device. With no hassle of bad internet connectivity, you can freely listen to songs of your choice anytime, anywhere. 
What Pazu Spotify Converter Offers
Download Spotify songs with a free account

Convert Spotify songs to MP3/M4A/AAC/FLAC/WAV/AIFF

Keep 100% Original Audio Quality

Keep original ID3 tags & metadata

10x conversion speed
A Simple and Easy Guide to Spotify Converter for Mac/Windows
First what you need to do is download, install and run Pazu Spotify Converter on your Mac/PC. Log in your Spotify free or premium account with the built-in web player.
Click the Settings icon in the upper right corner, select MP3 as the output format. You can also customize the output quality, the output folder, the output file name as you prefer. Next, just close the Settings window to apply the changed settings. 
Click the Spotify song, album or playlist that you'd like to convert to MP3 and then click the "Add to list" button.
Pazu Spotify Music Converter would read the songs automatically.
Click the Convert button and Pazu Spotify Converter would immediately start exporting the Spotify music as MP3 files to your local computer.
Once the conversion is done, go to the output folder set in Step 3 and you can find all the MP3 downloads on your local drive.
Why you need Pazu Spotify Converter 
Although you can download Spotify songs with a premium account, the songs are DRM protected and can only be played on the device where it is downloaded within Spotify app. Pazusoft Spotify Converter permits you to download Spotify music to MP3, M4A, AAC, FLAC, WAV and AIFF in up to 320 Kbps. so you can send and play them on any audio device or player.

DOWNLOAD SPOTIFY MUSIC WITHOUT PREMIUM
Spotify Premium users can download songs for offline playback, while free users can only stream the songs with internet connectivity. However, with Pazusoft Spotify Converter, you can even download Spotify songs, albums, and playlists with a free account.

YOU DON'T NEED TO  INSTALL THE SPOTIFY APP
Pazusoft Spotify Converter is currently the only one Spotify downloader that will load the Spotify web player directly. All you need to do is log in to your account and then you can download any songs, albums, and playlists you want.
Key Features of Pazu Spotify Converter
Whenever we look more closely at the digital realm, people relatively prefer the Pazu Spotify Music Converter tool to engage with the Spotify platform. 
Easy and Simple to Download 
We can download Spotify songs and convert them to any file format you like. There is no information loss with the converting procedure. While the download and conversion process, you do not have to make any compromises. It saves critical data such as ID3 tags and data interconnected with audio tracks for further use. The conversion exists without altering the quality characteristics. The song conversion comes in ideally despite the size of the audio file. 
Speedy Conversion 
The Pazu Spotify Music Converter changes and downloads critical audio files in no time. One need not wait any longer to listen to your favorite audio tracks. This program converts audio files at a 10* speedy level.
Transforming in Batch
Pazu Spotify Converter keeps the backup conversion permitting you to transform several Spotify tracks with just one click. Users can save their time while importing the entire Spotify playlist to Spotify music Converter except the adding them one by one. 
The working environment is clear and precise and one can save much time by adding files. The software permits you to insert many Spotify audio files for batch processing. The feature is rich software precisely showing the entire parts for simple access. Users can also access the entire important controls without no wasting a single moment looking for them. 
FAQs 
CAN I DOWNLOAD A SINGLE SONG FROM SPOTIFY?
Yes, with Pazusoft Spotify Converter you can download any songs, albums, and playlists from Spotify on your Mac or Windows
DO I NEED TO INSTALL SPOTIFY APP TO DOWNLOAD SONGS?
Pazusoft Spotify Converter will load Spotify web player on its interface for you to choose songs, so it doesn't require Spotify installed.
CAN I PLAY THE DOWNLOADED SPOTIFY SONGS ON MY MP3 PLAYER?
Yes, Pazusoft Spotify Converter downloads Spotify songs as actual music files and you can play them on any compatible player or device.
HOW TO SORT THE DOWNLOADED SPOTIFY SONGS?
Pazusoft Spotify Converter allows you to sort downloaded songs by album or artist.
Shawn
Shawn is a technophile since he built his first Commodore 64 with his father. Shawn spends most of his time in his computer den criticizing other technophiles' opinions.His editorial skills are unmatched when it comes to VPNs, online privacy, and cybersecurity.
Related posts