How To Write A Successful Guest Post
Shawn, May 7, 2021
4 min

read
1175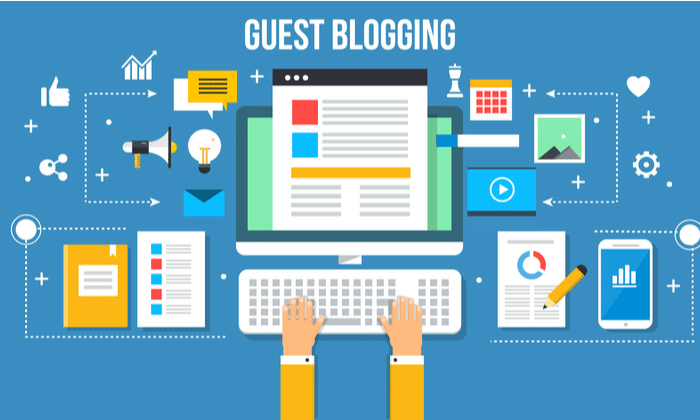 In an age where traditional marketing has radically shifted to digital marketing, the emergence of new marketing techniques that have followed this trend has truly revolutionized the world of marketing. The internet is a huge space and projecting your idea, product, or services on your website is not enough anymore. The competition is intense and chances are that if your digital marketing game is not strong, then your offered product or services will never reach the target audience. However, if you utilize the innovative techniques of digital marketing, you will be successful in reaching potential customers.
Guest posting is one such technique that allows you to expand your reach that you normally get only from posting on your website. Through guest posting, posting your content on someone else's blog will open many other portals through which people can reach your website and content. However, guest posting is not as easy as it sounds. One needs to have a specialization in creating digital content and come up with potential customers in a way that looks like a genuine offer rather than a regular sales technique. This quality demands creativity, emotions, and a good grasp of words. All these can be taxing so alternatively you can also take the guest posting services of platforms, which will help you expand your horizon of reach. There are many nit bits of writing a successful guest post. This article talks about five ways to do so!
1. Keywords
:
Keywords are extremely important in any digital content. Be it the title, the meta-title, or the content of your post, the right keywords help the search engines to categorize your content and place your article in a niche. This will further help the search engine to bring up your content according to the search result. Also, an in-depth analysis of the keywords that you are using is very important to further optimize your article for the search engine. 
2. Hyperlinking
:
One of the most important parts of writing a successful guest post is hyperlinking other links from your website on that post. The effectiveness of any article on the digital forum is determined by how strong it has a hyperlinking structure. The presence of both internal and external hyperlinks forms a strong interlock so that the readers circulate within your desired channels. 
3. Credibility
:
Digital marketing is all about convincing people through words. There is no personal contact. That is why it becomes challenging to ensure credibility. However, a good guest post will always have the ability to convince people and gain their trust through the post. The 3-4 minute read should be enough for the reader to click on the link to your website
4. Longevity
:
Guest posting once is never enough. Since the internet is so huge, it becomes really difficult for a solitary article to get attention. That is why long-term guest posting is important. This helps to carve a niche for your products/ services on the foreign website. The more this happens, the more reader attention you get on your articles that serve the interest of a particular niche audience. Longevity or long-term posting is one of the key elements in successful guest posting. 
5. Use the best content for guest posting
:
Guest posting allows you to reach your content to new audiences. Moreover, it also lets you tap into an already established audience that the host website has. You can use this to your benefit. Thus, you should use your most powerful content for guest posting. You can also have guest posting service platforms write powerful content for you if you don't feel confident about it. 
Guest posting has emerged as a lucrative way to expand your business by creating channels through which newer audiences can enter your website. Creating these channels will further your agendas and the goals of the business. However, before you indulge in guest posting, you should be sure that you have a clear idea about what you want to achieve through these and if it is helping you achieve the same. If so, it can be a fruitful investment for your business. Finding the right blogs for your guest post is also a challenging task but when you find the right ones who are willing to offer your content space on their website, you will be opening new opportunities for your business. 
Shawn
"The Web as I envisaged it, we have not seen it yet." Shawn is one such technophile since he built his first Commodore 64 with his father. Thereafter, he spiced up the tech space with a blend of quirkiness and illuminating blogs. Spends most of his time in his computer den criticising other technophiles' opinions.
Related posts