Blockchain in 2020: What Vanbex's Kevin Hobbs, Other Execs Have to Say
Shawn, January 12, 2020
4 min

read
722
It's a new year, and blockchain technology continues to make its presence known in some very big ways. Its use continues to expand quickly as numerous corporations have embraced the technology and are discovering ways to leverage it. It's a disruptive technology, to be sure, one that's changing the way transactions take place and providing an unprecedented level of transparency and decentralization.
In the scramble to get on the blockchain train, market-watchers and the technology and finance communities have been keeping an eye on numerous developing initiatives, from Facebook's Libra to Etherium 2.0. Since it's still a relatively new technology, there are still many questions. That said, many believe that this will be the year that blockchain really explodes.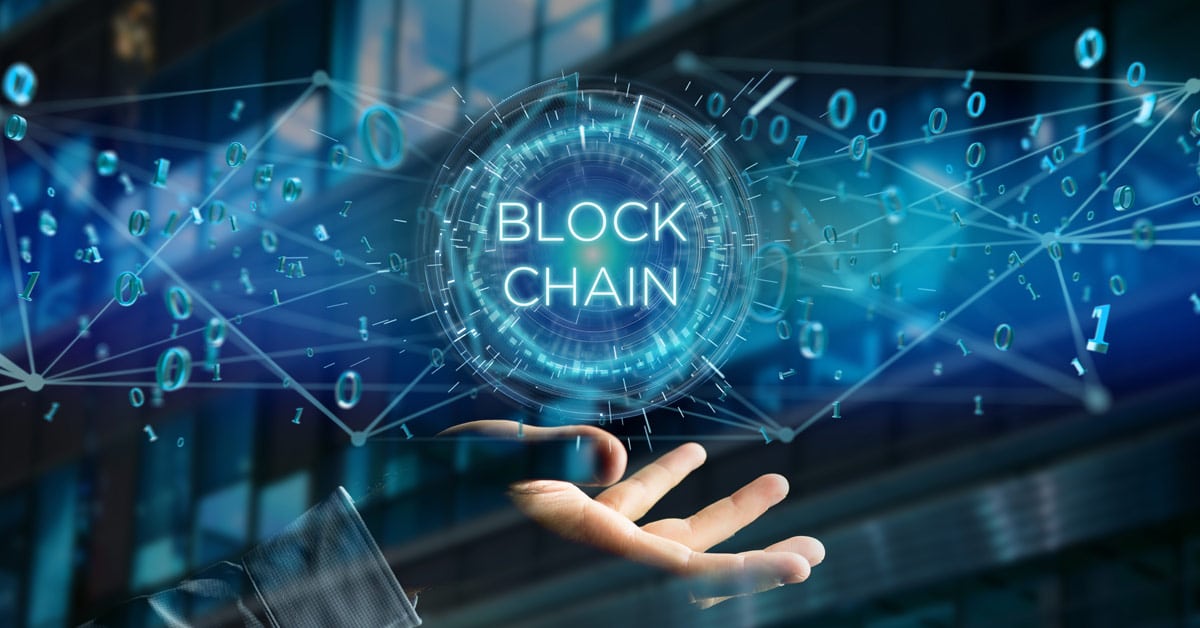 One of them is Andrew Keys, managing partner at Digital Asset Risk Management Advisors and a former executive at ConsenSys, a blockchain software company. He writes on Money.com that, "I've had an inside look at the rapid development of blockchain technology, the extreme volatility of crypto markets, and the emerging ecosystem and culture of decentralization. And let me tell you: Blockchain is entering a pivotal year in 2020, a period that will decide not just the future of cryptocurrency, but blockchain and the very idea of decentralization."
He also notes that a number of countries around the world are entering the blockchain arena and developing their own digital currency. As an example, says Keys, China's central bank will soon test theirs via two state-owned commercial banks in two cities. When this happens, he believes that countries that haven't been as proactive will start to ramp up their efforts, resulting in a net gain for the industry.
On the corporate level, many major companies, from those that sell products to those that own fast-food chains, have become active in the blockchain space. Indeed, it's become something to strive for as these companies plan how future transactions will occur. 
For the past few years, Vanbex Group has been providing its blockchain development expertise to a diverse variety of companies wanting to enter the space.
"Blockchain has and will continue to revolutionize every industry," says CEO of Vanbex Group, Kevin Hobbs. "I see no signs of it slowing down. From banks implementing digital tokens to e-commerce transactions, the technology can be compared to the evolution of the internet, in my eyes. What the internet did for the exchange of information, blockchain can do for the exchange of digital assets and improve on the sending, securing and storing of information." 
Kevin Hobbs adds that he believes in blockchain's potential to reshape society and the economy for the better.
While decentralization is generally being viewed as a positive thing, blockchain development efforts now underway seem to indicate that blockchains themselves will be numerous. That's not necessarily the case. 
Brad Garlinghouse, chief executive at Ripple Labs, which recently received a $10 billion valuation, predicts that 2020 might bring a number of mergers. "I think you're going to continue to see consolidation," he said while appearing on his company's online show The Ripple Drop. "The world doesn't need 3000+ cryptocurrencies out there, and I think the utility will bear out that there will be a migration to quality if you will."
One of the most buzzed-about items among blockchain experts in recent months has been Libra, the aforementioned payment network that's under development at Facebook. Although it's said to offer limited functionality, many expect that it will launch this year.
"Libra received a huge resistance from regulatory bodies in Europe and the U.S.," writes Abhishek Pareek, founder and chief executive officer at Cyber Infrastructure Pvt Ltd.

"We have seen regular development activities and commits with Facebook's GitHub repository. It is expected that Libra is going to launch within one jurisdiction and will have a very restricted scope, partnerships and functionality. While it shows signs of progress, it may not be the onboarding payment vehicle or rails as it had originally promised, but the expectations are high."
Clearly, blockchain will continue to be in the news as new developments occur. Watch for some major events to take place this year. Will it eventually replace fiat currency? It's too soon to tell. It's going to be an interesting year.
Related posts