5 Ultimate Benefits Of Online Gaming
Shawn, May 17, 2020
4 min

read
299
With the current situation or worldwide lockdown, the mobile gaming industry still growing as there are millions of active players that are always online. You have First-person shooting games, licensed online casino, MMORPGs, and other genres of games that are really popular these days. 
As people are now spending the majority of their time playing these games, it is really important that you learn about the benefits of playing games and how they are not just a great source of entertainment but are also helping us with our mental and cognitive skills. In this article, we are going to take a look at the different benefits of playing games on your mobile phone or any other device.
1. Improve Your Mood
If you feel like games can never boost anyone's mood, then you should try to play games by yourself. There are tons of games that you can choose from according to your gaming style as well. As you start playing a game you will be amazed to see how good it feels to win a game as you compete with hundreds of online players. 
This is how playing games on your device can help you relieve anxiety, stress, and tension really easily. However, it is also recommended that if your symptoms are serious you should seek medical help and take proper medications for that. 
It has been observed that kids with autism feel more engaged and happy as they play MMOs. 
2. Helps You Socially
If you are an introvert and you are afraid to connect with people socially, then playing online games is a great way through which you can develop your social skills and teamwork. Over time this is going to help you get more open to social gathering and you will be able to communicate with people more effectively as well.
The constant communication between players as they play online games is a great way to strengthen your bond with the random player you meet online. Although, it is really important that you choose the games you play carefully. Moreover, small kids should be introduced to violent games as that can affect their mental health significantly. 
3. Enhance Your Coordination And Problem-solving Skills
As you start playing games you get to improve your coordination and problem-solving skills as well. With the complex actions and gameplay, you get mental stimulations that are really great for your mind and hand-eye coordination. 
Besides that, your problem-solving skills are also enhanced as you strategize your moves while keeping in mind all the rules and regulations of the game.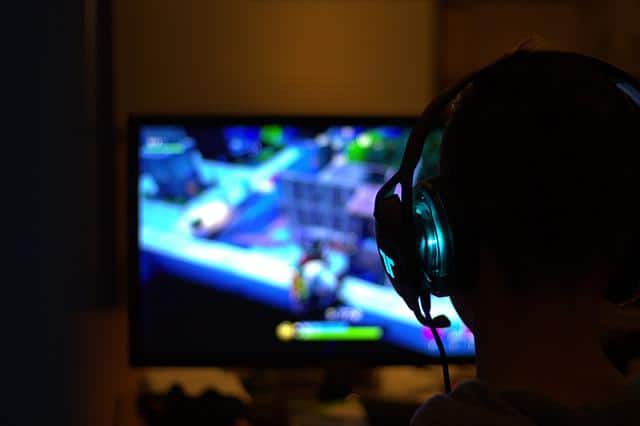 4. Hone Your Memory And Concentration. 
As you play any game you need to make full of your audio and visual skills in order to win the game. This is a really great way through which you can improve your short term and long term memory. 
Just like that, your concentration and attention span are also improved as you play games. You will find that as you play any game your concentration level is automatically increased. Both these factors also increase your brain speed. It has been observed that people that play games can process different visual and audio simulations at a much faster rate.
5. Better At Multitasking 
There are certain games in which you have to be quite observant while controlling your character without looking at the controllers. Such types of games make you better at multitasking as you pay constant attention to the health of your player, the enemies nearby, and devise a strategy to win the game. 
Besides all these amazing benefits and advantages, it is really important for parents to pay attention to the type of game their kids play along with the amount of time they spend in front of gaming devices. Here are some important things that parents should follow in order to create a safe and wonderful gaming experience for their kids. 
As a parent, it is important that you pay attention to the type of games that your kids play. For that, you can check out the age ratings of the game or you can even try the game yourself. If they are playing games online with a random player you should make sure that it is completely safe for them. 
As they play games on your mobile phone you can remove your card details so that they do not end up buying anything in the game accidentally. 
Lastly, it is also important that you set up digital boundaries with your kids so that they can improve their critical thinking and be more responsible about the games they play, the amount of time they spend on games, and the content they share about the game.
Conclusion
In the end, it is important that you realize that online games are good for your mind as long as you play them in moderation. Moreover, you can enhance your cognitive and motor skills by playing games as well.
Related posts