12 Best Ways To Make Attention-Grabbing Brochure Design
Shawn, February 22, 2022
5 min

read
318
Brochures are an effective way to describe your business and its products or services. It should provide enough information to introduce you, but it needs attention-grabbing qualities that will make people want to read more.
Here are some ideas on how to make a good brochure design:
1. Stand Out With Color
The best thing about creating a brochure is the ability to use rich colors and graphics throughout the piece. Find what color represents your brand and use it in your brochure. You can also incorporate different shades of one color or combine various colors to create an interesting look.
2. Determine Your Target Audience
Once you know which color represents your brand, think about who your target audience is and why they would be interested in your company and its products or services. Use the color you've chosen to create a brochure design that will appeal to your target audience.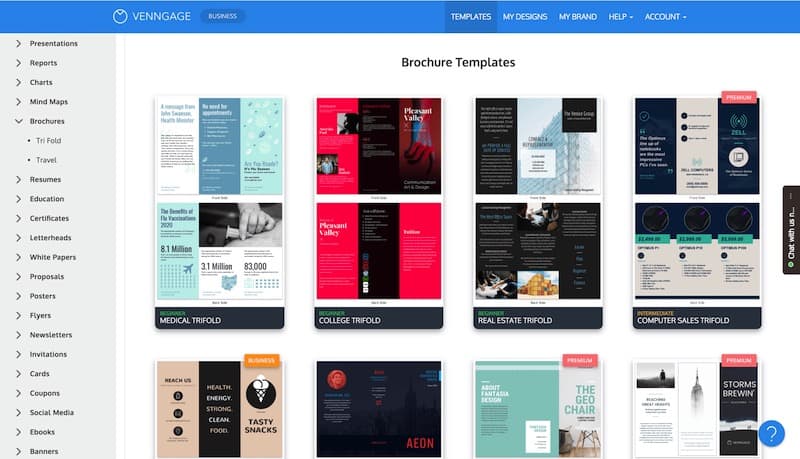 3. Minimize Text in Your Brochure Design
Make sure you include enough text, but don't make it too complicated for people to read at a glance. All your copy needs to do is give basic information about what the product is, who made it, where they are located, how much they cost, and how you can contact them for more details.
If there are less important facts that could be added later on in more detail via email or phone, consider adding QR codes so people with smartphones can have the opportunity to know more after reading your brochure.
4. Include Visuals in Your Leaflet Design
People remember things by seeing and hearing them. A good rule of thumb in brochure design is to include visuals in some form, whether it's a picture or an illustration. Your pictures should accurately reflect your business and the products or services you offer.
5. Use Images With Care
Some people add images that don't add anything to their message about their company and its products or services. Make sure every image you use relates directly to what you're explaining in your copy, so when someone looks at your brochure, they understand what they're seeing and why it's there.
6. Be Brief and Use a Brochure Maker
Since most brochures are only one page (two pages max), make sure all important information is included in this limited space within easy view of the reader. Don't make them go from one side of the page to another to read a paragraph, for example. Be concise and use your words wisely.
7. Make Sure Your Message Is Clear
Your brochure should give a clear message about what you offer without any confusion or ambiguity about what makes your business different from all the others out there that offer similar products or services. If readers can't understand it the first time they read it, an excerpt should be placed somewhere so they can refer back to it later on as needed to get their answers.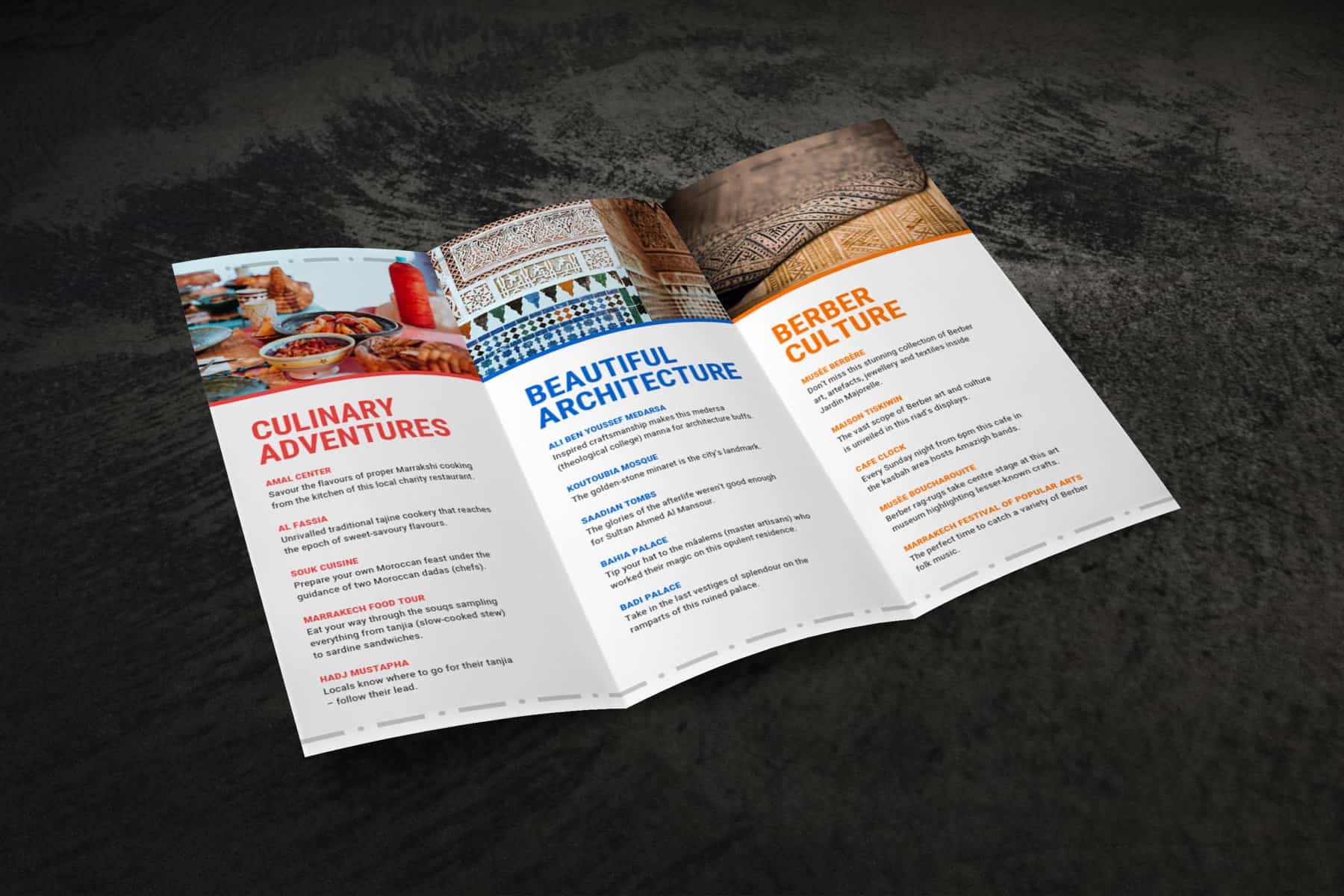 8. Keep Your Company Brochure Design Short And Convenient
Depending on how much space you have to work with, keep all paragraphs short and to the point if possible so people don't have to keep flicking through pages or scrolling down a page.
Also, it's best to make sure your contact details are visible from the very first page of your brochure because people will want to know how you can be contacted if they'd like more information about what you offer.
Looking for great brochure templates? Then look no further and use Venggage – the hottest brochure maker in town!
9. Check Your Copy Against The Design
Have someone look at your design without including any copy and then add it back into the design while comparing every detail with the text. Make sure all important points are easily seen by a reader even without reading the brochure word for word. They should only have to spend a few seconds looking over everything before making a clear decision based on what they read and saw from your marketing material.
10. Include Clear Headlines in Your Brochure Layout
Have clear headlines for your information, whether it's the name of the business and what they offer or something more creative, like "The Best Company Ever" that reflects your style. Be sure to use headers or subheaders to break up long paragraphs into manageable bits so readers can digest information without getting overwhelmed.
11. Include Contact Details And A Logo
Make sure your contact details are visible on every page of your brochure design because you want potential customers to be able to reach out to you quickly if they need further assistance with their needs or questions about what you offer.
Also, include a logo on every page of the brochure so people get used to seeing it even before they read about who is behind this new company making waves in your city or town.
12. Test Your Brochure With Others
Once you're done, get someone else to look over your brochure design and give their honest opinion about it so you can be sure it's ready for distribution before sending it out to customers.
If they can't understand what you offer quickly after glancing at your material, it needs improvements because the goal is to attract people with good marketing materials so they'll become interested in learning more about what you have to offer.
Conclusion
Brochure design is an excellent way to show people what you offer through the beautiful images and graphics you choose alongside clear copy that explains why your business is the best one out there for what they need.
Use this information along with these twelve tips to make sure your brochure design creates new opportunities for growing your business by making it more accessible to all who have questions about how you operate in a specific market!
Shawn
"The Web as I envisaged it, we have not seen it yet." Shawn is one such technophile since he built his first Commodore 64 with his father. Thereafter, he spiced up the tech space with a blend of quirkiness and illuminating blogs. Spends most of his time in his computer den criticising other technophiles' opinions.
Related posts